James, it's safe to say Rach and I
really
liked Terri's car...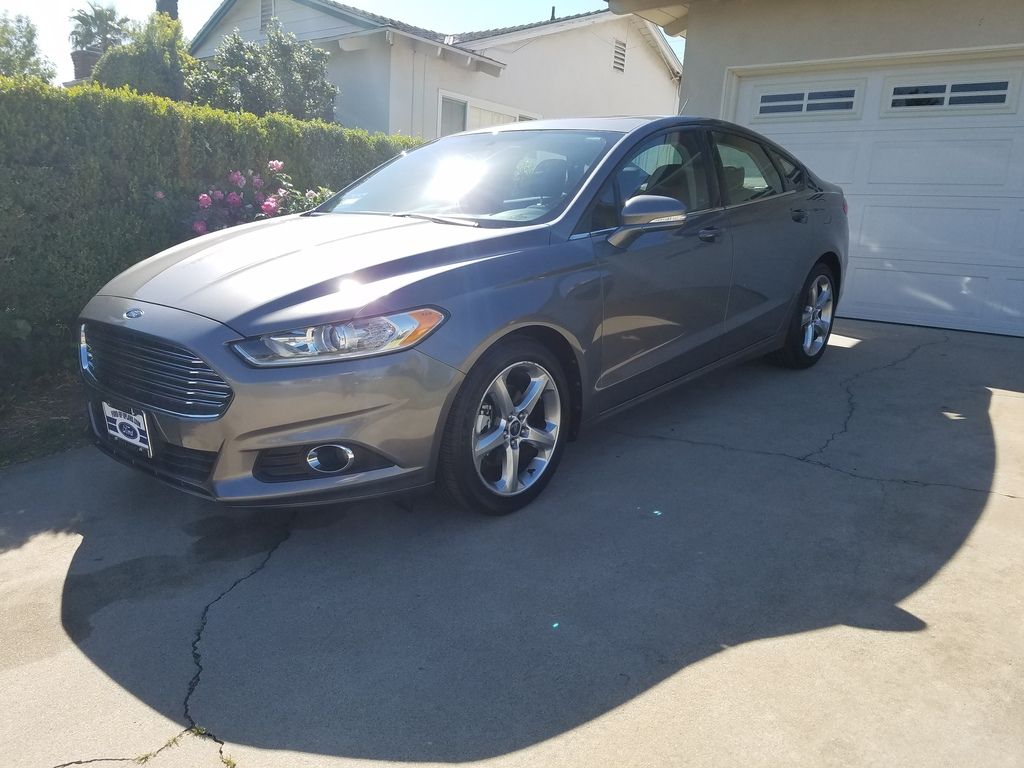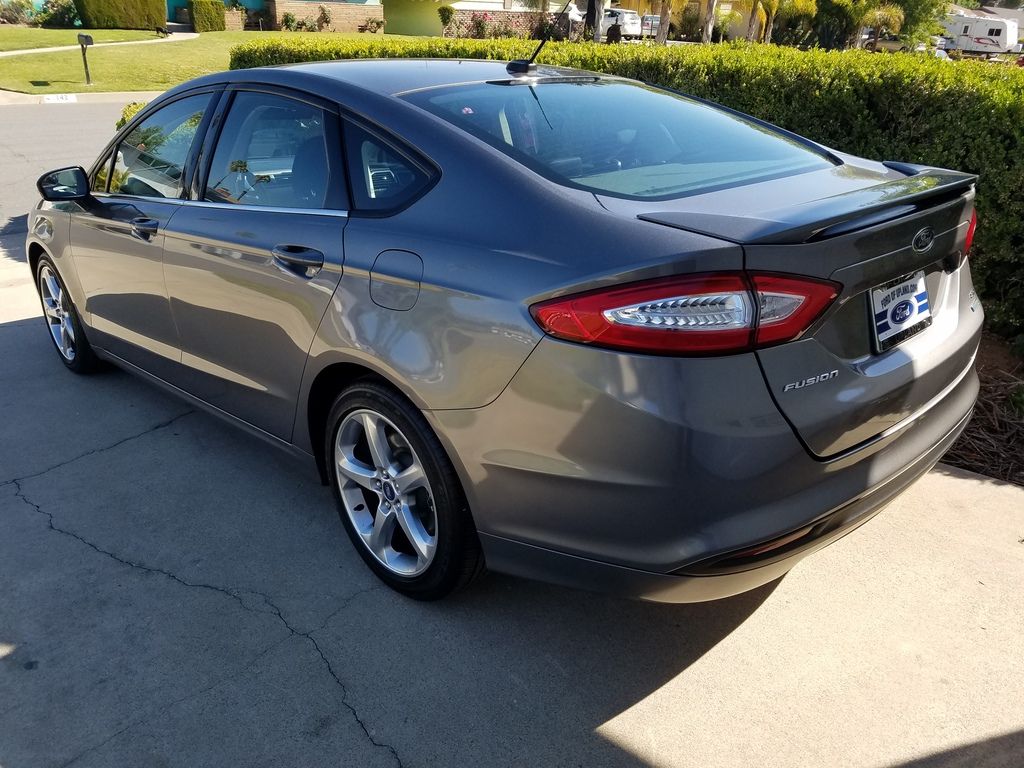 Ours is a 2013 SE Ecoboost. We've been looking for a little while now, but picked this up yesterday. Rach loved Terri's car when we drove it around Fillmore, briefly, but then she fell in love with a highly-optioned Accord she test drove a couple weeks ago. We shifted our focus to those cars with the Fusion as a close second. We started dealing with a dealer on an Accord yesterday via text, but they couldn't put the numbers together, so we went and tested this beaut' in the meantime. We loved it. Only a couple minor options missing from the Titanium model, but with the much better looking (IMHO) wheels of the SE model. Though this car had only been for sale for a couple days, we managed to make a deal on it. To top it off, we sold the 260k-mile Monte Carlo today to very nice guy that'll be extending its life as his commuter.
After driving this thing last night, and today, I'm just astounded at all the cool features available on these modern cars. I was like a kid in a toy store playing with all the various settings, voice commands, multiple screen, and steering-wheel controls.
James, please give Terri our thanks again for letting us test her car!