Switched to the K&N intake. CARB # is a plus, and it's a cleaner looking setup than what I had.
There's about 1" room in front for a longer filter, eventually I'll swap to a slightly longer open end.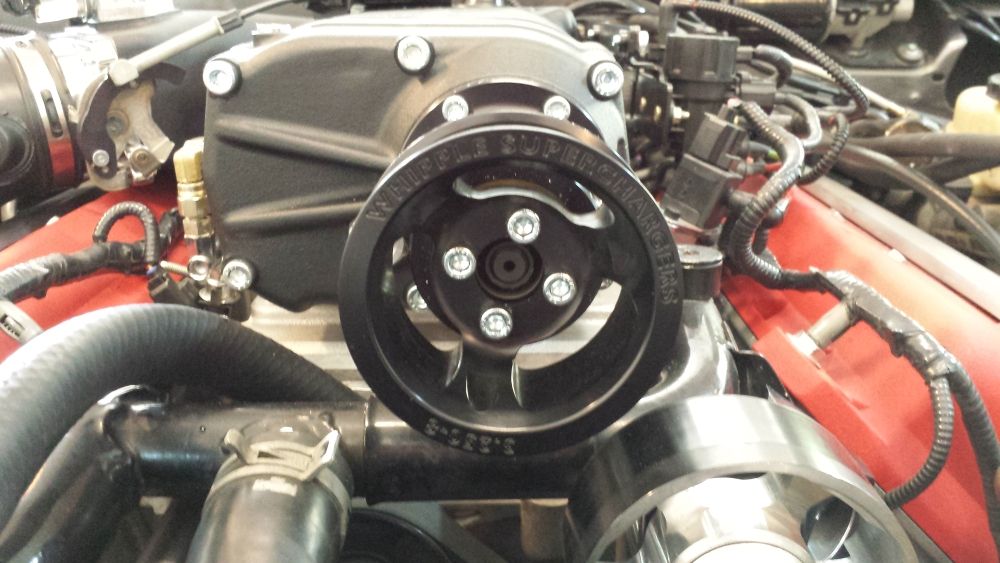 3.25" upper pulley is on, that will be my baseline for tuning. My new belt wasn't long enough, so grabbed a 77" Gates HD. Should be ready to fire it up this weekend if all goes well.